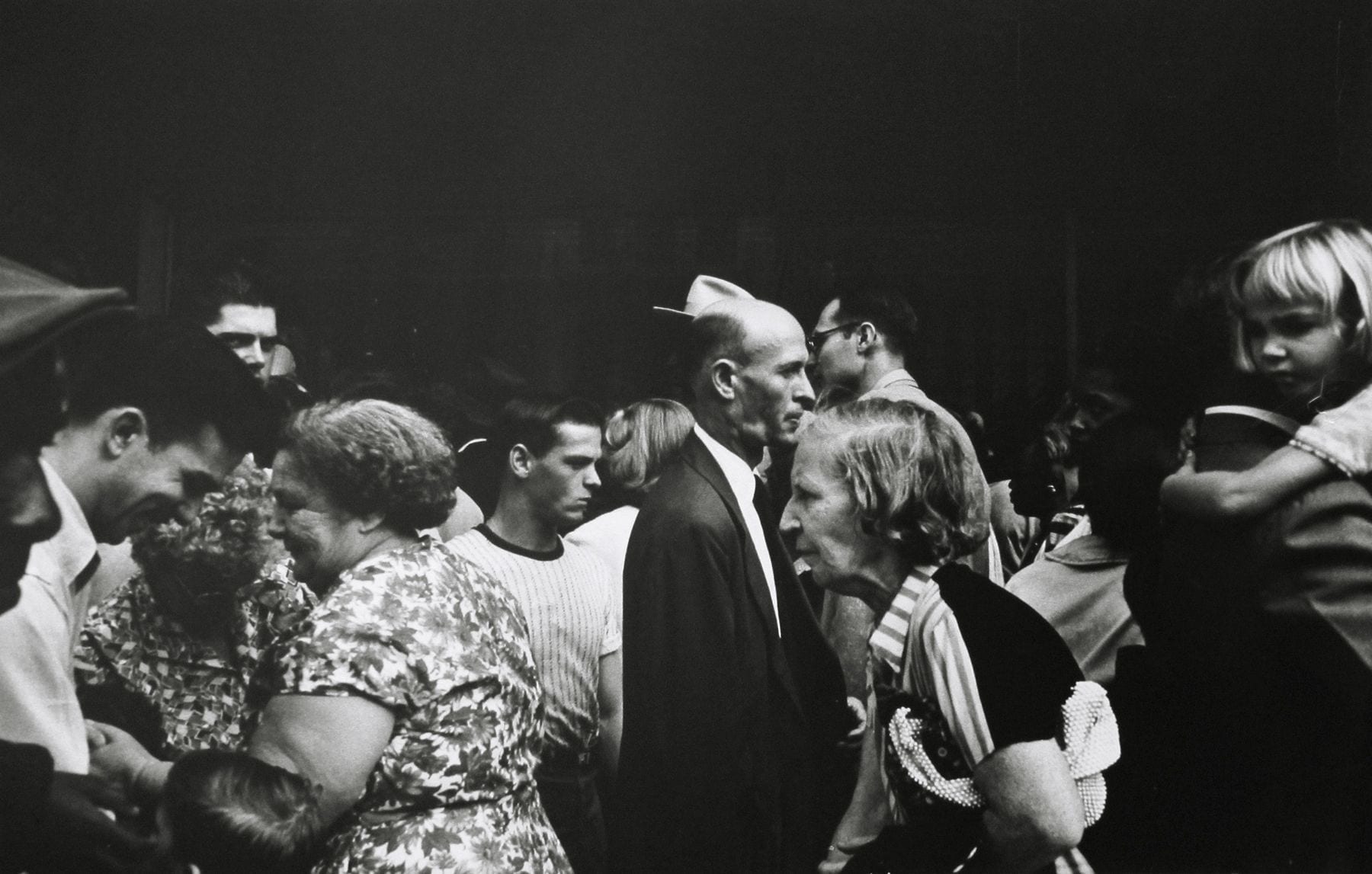 By the glow of the jukebox: The Americans List
While working as a guard at the MET museum in New York, Jason Eskenazi began to ask photographers he knew visiting the Looking In exhibition about Robert Franks The Americans, their favorite image and why. In the 2 years since he quit, as he himself got back out on the road again to shoot, he complied 276 photographers answers in the unique book destined to be a classic in photography education.
Includes contributions from among others: Mary Ellen Mark, Joel Meyerowitz, Martin Parr, David Alan Harvey, Josef Koudelka, Alex Webb, Ken Schles, Annie Leibovitz, Tim Hethrington, James Nachtwey, Mark Steinmetz, Stanley Greene, Gus Powell, Peter van Agtmael, Christopher Anderson, Alec Soth and… Bas Losekoot.
When Jason Eskanzi asked me to contribute to this book, i knew immediately which image i like to respond to: Canal Street, page 19
Here is the text:
The Americans list – Bas Losekoot, April 2012, Amsterdam
I was only 15 years old when I saw a Robert Frank photograph for the first time. It was at the exhibition Moving Out at the Stedelijk Museum of Amsterdam in 1995. By then, I didn't know the guy. I remember a lot of scratched and burnt negatives, which made me realize that this photographer must just have gone through a difficult time in his life. I was deeply moved by the raw, pure emotions caught on film. It was 5 years later that my teacher at Art Academy showed me an impressive body of work made by this man of whom I thought before had lost his mind. I borrowed the Americans book from the library and it impressed me right away. It convinced me to take the camera out of the studio into the streets. Until this day I go out on the street with a camera trying to understand the world, and myself a little bit better. Actually, I'm completely back to where it all started by working in documentary streetphotography and the Americans book is more urgent now, then it ever was before.
My favourite picture in the book is: Canal Street – New Orleans (plate nr 19)
I have never seen a photograph in which people are so isolated yet connected at the same time. We see a split-second freeze of a moving crowd. They walk in non-place, a space where they don't need to be, don't want to be. There seems to be a 'mind your own business' mentality, which is interesting because people are not capable of minding their own business. We are constantly influenced by the people around us. Everyday street life is a constant game of who is the strongest, the smartest, the best looking etc… In public, we withdraw in a masquerade, in which, it seems, we are hiding more for ourselves rather than for each other.
I love to think that everybody is carrying their personal big secret and we have a hard time not to reveal. The uptight man in the middle with a swollen chin and pumping vain on his forehead, makes us think that everybody in the frame grits one's teeth. The black man carrying a white girl looking worried. The old lady holding her purse tight under her arm. The hidden tall man looking as the only one in the frame, mysteriously into the camera. They feel spied upon, threatened, they are so naked. I think streetlife is a constant stream of split second meetings. Unknown people become related because they were accidentally at the same place at the same time overlapping each other. Creating little stories together, becoming separate scenes, like unique pictures in the bigger picture. It feels like one big hug, like they somehow realize they need each other.
The image has the whole world in it, every race, age and social status. Graphically it is extremely strong; built up with only profiles, that creates an interesting tension between fore and background: a beautiful deepness. It seems the line of people is thick till infinity and therefore represents the whole world; black and white, light and dark, on a cloudy day. It's exciting to think that we can see the American flag reflect in the image. Does it shine through the background there or do we feel it in the stripes of the clothing? The picture shows the backside of the American dream. The government is making decisions in the name of the always-luring state of progress; its citizens try to look firmly ahead. They tell us 'Americans, work hard, there is a better future ahead of you'. But to me it sounds more like: Americans, run away with us to escape. Escape to the future.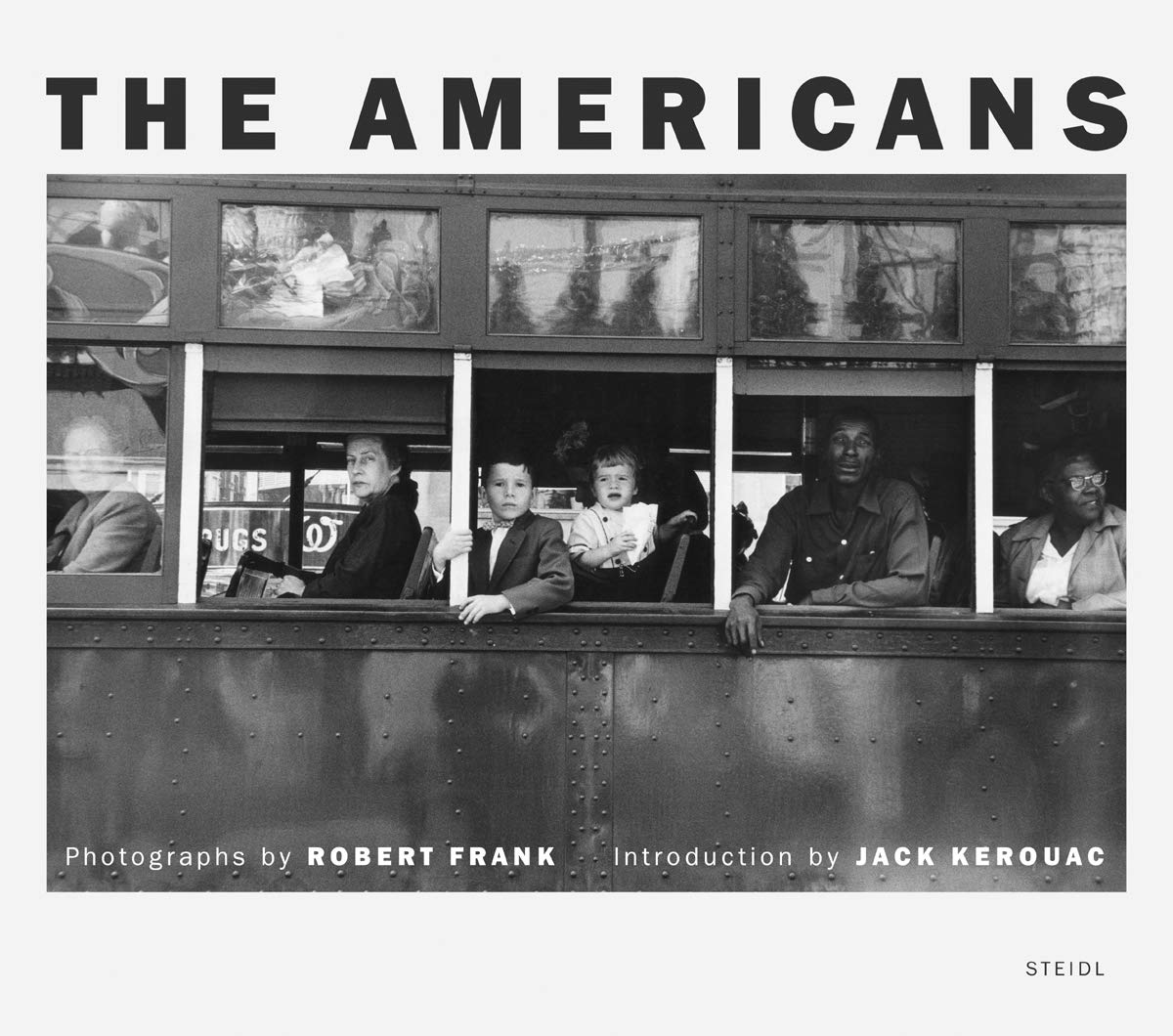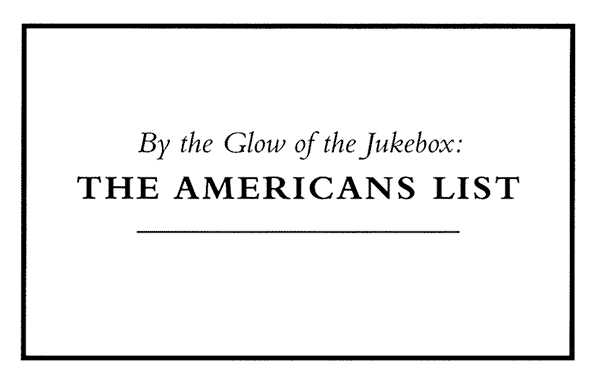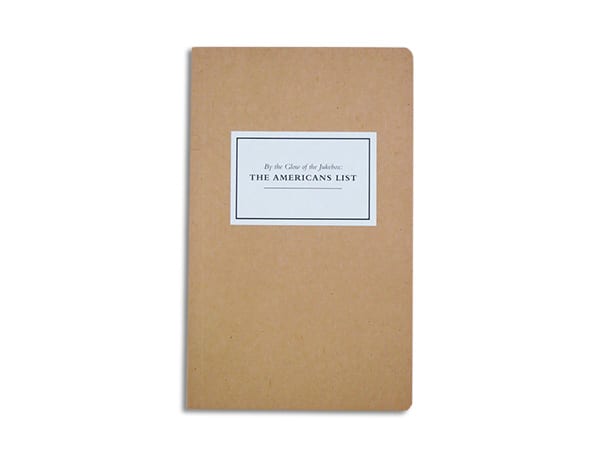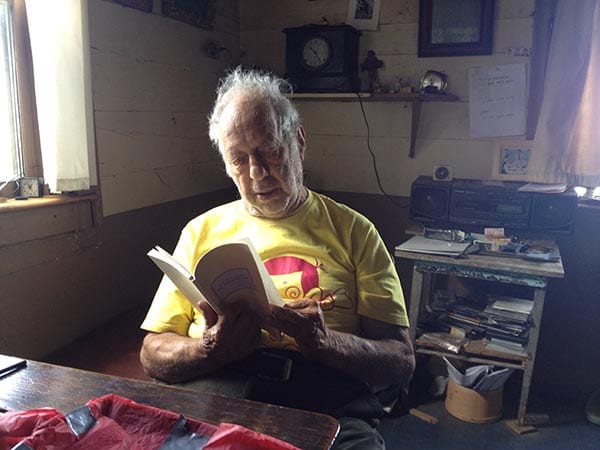 Buy the book on Red Hook Editions: http://jasoneskenazi.com/americans.html
See article on TIME Lightbox: https://time.com/3792019/the-americans-list-a-salute-to-robert-frank/