Lot 67
The Forest
45,83 x 75 cm, pigmentdruk, Seoul, 2012, ED. 1/5 + 2 AP
richtprijs €800-1200
Via zijn 'Urban Millennium Project' heeft fotograaf Bas Losekoot (1979) de invloed van toenemende urbanisatie en globalisatie op het menselijk gedrag vastgelegd. Tijdens zijn reis in Seoul raakte hij gefascineerd door de artificiële natuur in de overbevolkte stad. Gebaseerd op de Feng Shui filosofie zijnveel openbare ruimten vormgegeven met een duidelijke inachtneming van de balans tussen het kunstmatige en het natuurlijke. Zo trof Losekoot op de meest opmerkelijke plekken aangelegde perken en plantsoenen aan. Vanaf dat moment is hij de moderne stadsbewoner gaan observeren als zijnde gevangengenomen dieren in het bos.
"Creativiteit is voor mij, een bijna transcendente fase, waarbij het lijkt alsof ik voor even ontsnap aan de realiteit. Als ik bijvoorbeeld op straat aan het fotograferen ben, kan ik in een soort van flow geraken, waarin ik het besef van mijn eigen aanwezigheid in de ruimte verlies."– Bas Losekoot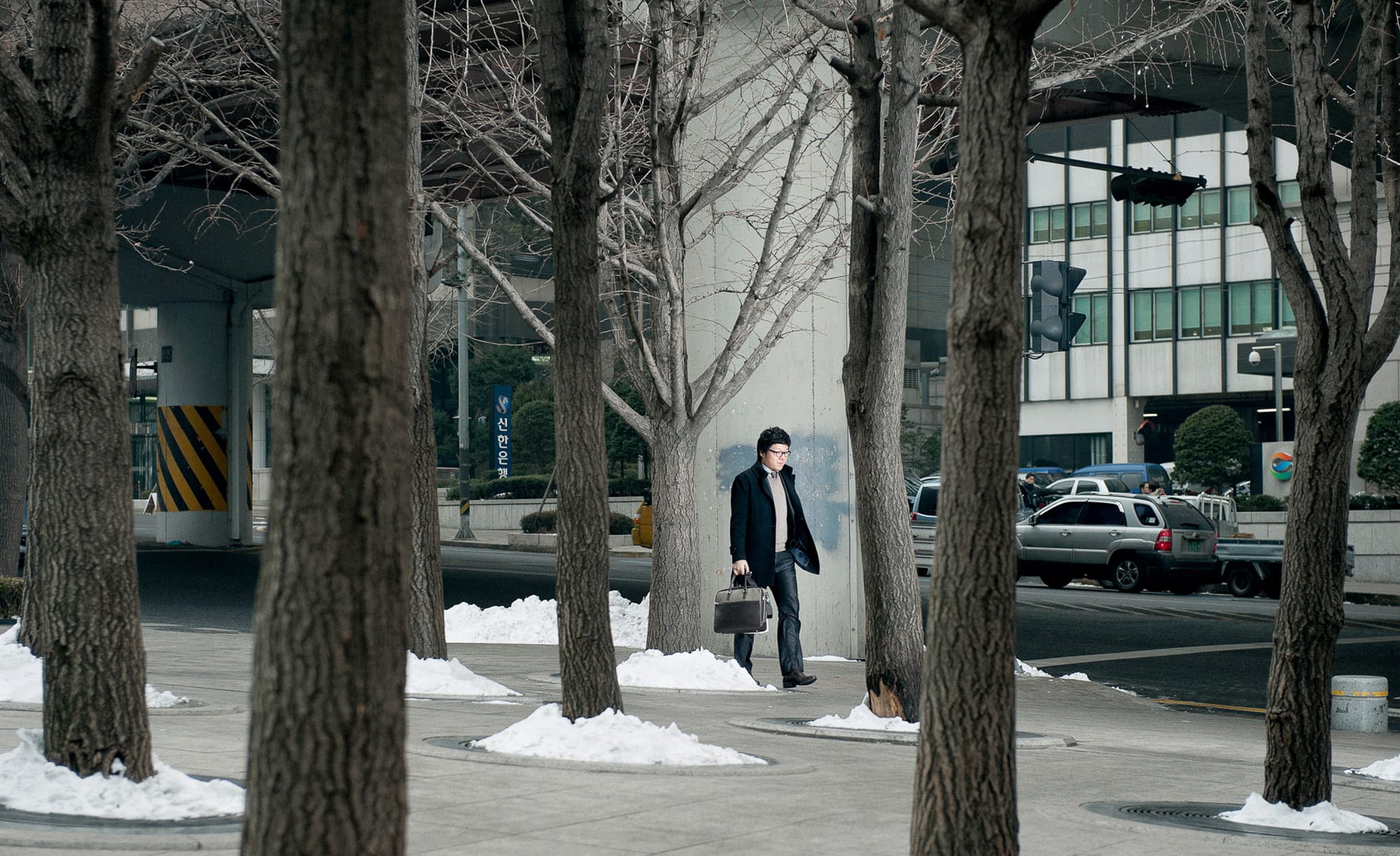 Van woensdag 9 t/m zondag 13 oktober 2019 organiseerde Young in Prison de 9e editie van de YiPArt Fotoveiling en expositie in Amsterdam. We zijn dankvoor voor het opgehaalde bedrag van €57.564,- voor de creatieve en sportieve projecten van YiP wereldwijd!
Op 13 oktober 2019 gingen er in CIRCL Amsterdam 82 werken van topfotografen en aanstormend talent onder de hamer bij veilingmeester Arno Verkade van Christie's. Met deze mooie opbrengst kan YiP haar creatieve en sportieve programma's voortzetten en daarmee nieuwe kansen bieden aan (ex) gedetineerde jongeren wereldwijd.
Lees de press release
HIER
Terugkijken naar de catalogus van 2019? Download hier de digitale versie of bekijk alle 82 werken hier op onze website.
YiPArt Fotoveiling 2019
De YiPArt Fotoveiling en expositie is dit jaar voor de negende keer georganiseerd. Het is voor kunstliefhebbers een bijzondere mogelijkheid om een werk aan te schaffen van zowel bekende topfotografen als van opkomend talent. Tegelijkertijd biedt de veiling de kans bij te dragen aan de positieve resocialisatie van ex-gedetineerde jongeren wereldwijd. Fotografen, kopers en sponsoren maken het zo mogelijk dat jongeren die vastzitten of net weer vrij zijn worden aangemoedigd om hun verbeeldingskracht te gebruiken.